Back to Events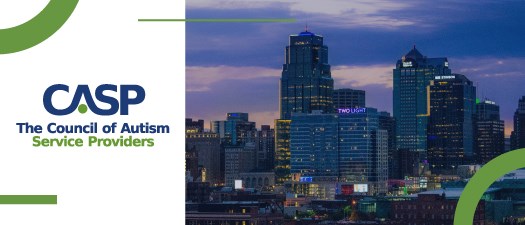 2023 CASP Leadership Summit
Join us for the 2023 CASP Leadership Summit in September!
Wednesday, September 13, 2023
to Thursday, September 14, 2023
* Registration open until 9/12/23 at 11:59 PM (EST)
Event Details
The Leadership Summit focuses on developing the next generation of leaders in autism services. Participants will learn from experts in the autism field, including members of the CASP Board of Directors. There is ample opportunity for interaction and small group discussion, ensuring that attendees will not only expand their leadership skills but also make valuable professional connections. This event is geared towards junior-level leadership at your organization (less than 10 years of service) and is limited to the first 120 registrants. We hope you can join us!
**Agenda is subject to change
Registration Fee
$500 (open to CASP members only until August 4, 2023)
Hotel Accommodations
CASP's discounted rate is $189, and the deadline to book is August 22, 2023. The booking link will be provided with registration. If you need to book shoulder nights, please contact the hotel directly at
1-816-753-8800 as they do not show in the booking link.
Sponsorship & Exhibitor Opportunities
Interested in sponsoring the summit? Click here to view the prospectus!
Summit Ally Program
CASP acknowledges and understands the diversity, equity, and inclusion concerns of attendees at our in-person events. We want to assure everyone that our events are open to all, and we are committed to creating a safe and inclusive environment for everyone, regardless of race, ethnicity, gender, sexual orientation, or disability.

The CASP Event Ally Program is intended to support event attendees who may feel uncomfortable taking full advantage of the in-person conference experience alone. For more information, click here!
Diversity, Equity, and Inclusion Resources
Resources for LGBTQ+ Travelers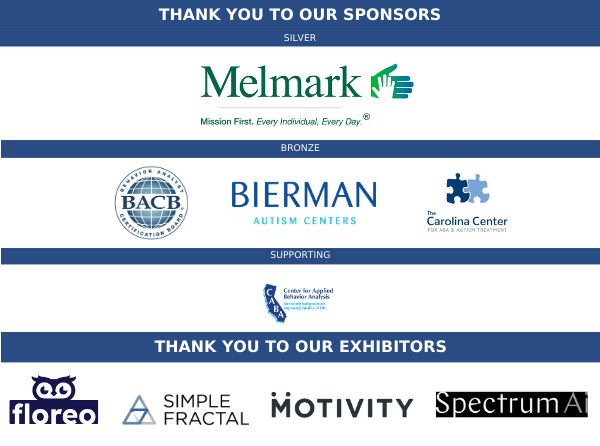 Event Policies
By registering for this event, you agree to CASP's event policies.
Agenda
September 13
9:00 AM - 10:00 AM

Welcome and Introductions

Brian McCann
10:00 AM - 10:50 AM

From the Clinic to the C Suite: Critical Lessons Learned Along the Way

Joanne Gerenser
10:50 AM - 11:10 AM

Discussion of "From the Clinic to the C Suite: Critical Lessons Learned Along the Way" with table colleagues

11:10 AM - 11:30 AM

Break

11:30 AM - 12:20 PM

The Power of Positive Networking

Lorri Unumb
12:30 PM - 1:30 PM

Lunch (provided onsite)

1:30 PM - 2:20 PM

Financial Planning and Reporting: A Psychologist-Turned-Executive's Perspective

Steve Anderson
2:20 PM - 2:40 PM

Discussion "Financial Planning and Reporting" with table colleagues

2:40 PM - 3:00 PM

Break

3:00 PM - 3:50 PM

From Radical Candor to Rumbling: Honing your Soft Skills as a Leader

Yvonne Bruinsma
3:50 PM - 4:10 PM

Discussion of "From Radical Candor to Rumbling: Honing your Soft Skills as a Leader" with table colleagues

4:10 PM - 4:50 PM

Q&A with Panel of CASP leaders

4:50 PM - 5:00 PM

Wrap Up

5:15 PM - 7:15 PM

Social Gathering

September 14
9:00 AM - 10:00 AM

A Lifetime of Leadership

Jane Howard
10:00 AM - 10:20 AM

Discussion of "A Lifetime of Leadership" with table colleagues

10:20 AM - 10:45 AM

Break

10:45 AM - 11:35 AM

How to Embed DEI from a Leadership Perspective

Rita Gardner
11:35 AM - 11:55 AM

Discussion of "How to Embed DEI from a Leadership Perspective" with table colleagues

12:00 PM - 1:00 PM

Lunch (provided onsite)

1:00 PM - 1:40 PM

Leadership Hacks

Brian McCann
1:40 PM - 2:00 PM

Discussion of "Leadership Hacks" with table colleagues

2:00 PM - 2:20 PM

Break

2:20 PM - 3:20 PM

The Leadership Paradox

Steve Muller
3:20 PM - 3:40 PM

Discussion of "The Leadership Paradox" with table colleagues

3:40 PM - 4:40 PM

Q&A with Panel of CASP leaders

4:40 PM - 5:00 PM

Closing Remarks
For More Information:
Kayla Chandler
Council of Autism Service Providers