Become a CASP Training Affiliate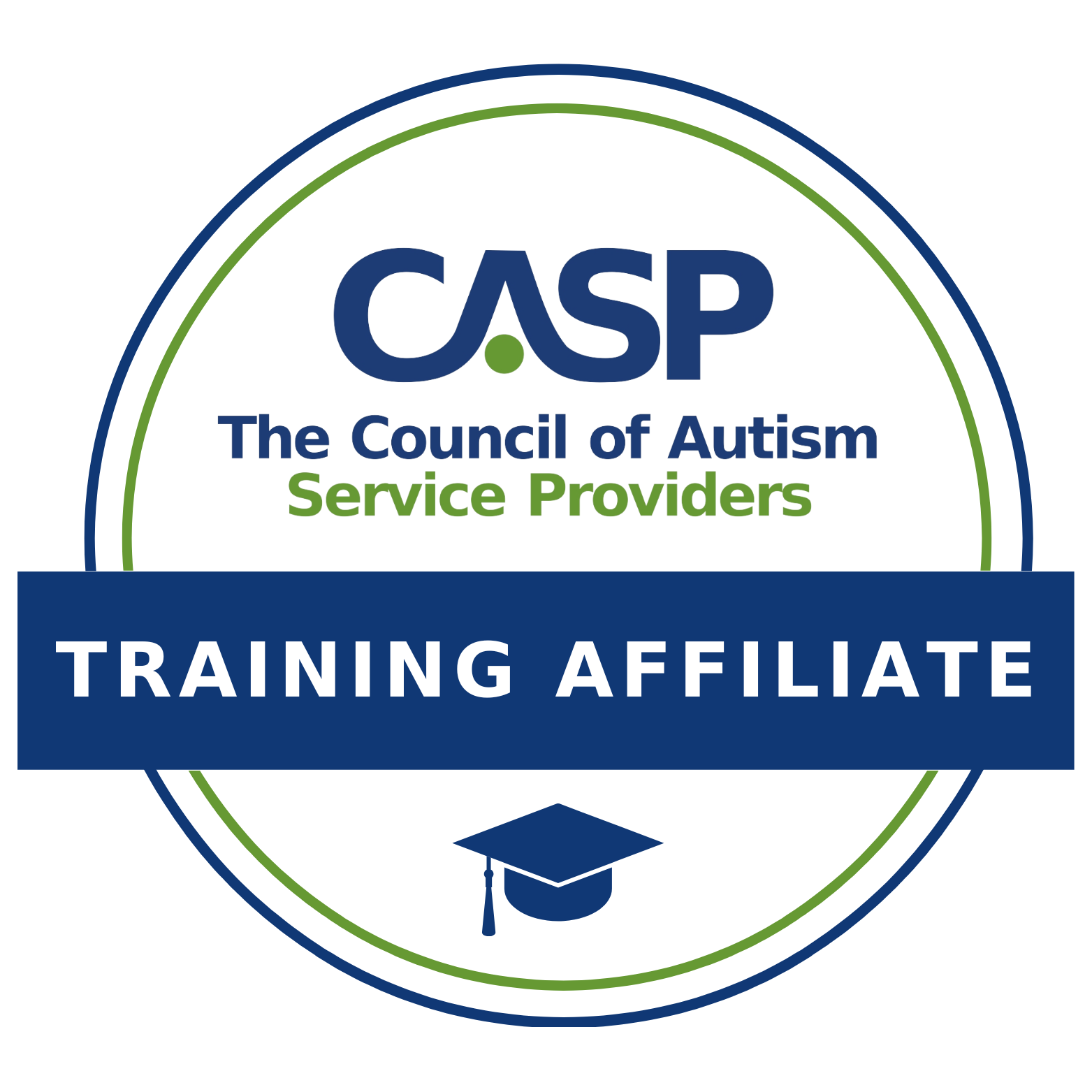 The Council of Autism Service Providers (CASP) Training Affiliate Program provides an opportunity for university programs that train autism service providers to become a part of the dynamic CASP community. As a CASP Training Affiliate, your faculty and students will have the opportunity to build productive relationships with CASP member organizations and access valuable resources to supplement your training curricula.
---
Eligibility
University programs that provide training in evidence-based services with a focus on serving individuals with autism spectrum disorder (e.g., programs providing training in ABA, ST, PT, OT, psychiatric and psychologic services). ABA training program applicants must be Association for Behavior Analysis International (ABAI) accredited or include a current ABAI Verified Course Sequence (VCS)
Applicants to the CASP Training Affiliate program must not be eligible to be either a CASP Member organization, a CASP Business Affiliate, or a CASP Allied Affiliate.
A potential CASP Training Affiliate must not be a direct competitor of CASP endeavors (as determined by the CASP Board of Directors)
Benefits
Full-Time Faculty
Networking opportunities
Through participation in CASP Special Interest Groups (SIGs), Training Affiliate faculty have the opportunity to engage with CASP Members and other Affiliates to 
develop research collaborations
identify practical issues for research
identify potential research participants
identify possible practicum sites
identify guest presenters
Marketing
use of the CASP Training Affiliate logo on peripheral materials
program and individual listing in the CASP Directory
Access to Resources
Training Affiliate Faculty have access to owner/administrator and practitioner resources (e.g., ABA practice guidelines, CASP Organizational Guidelines, recorded webinars)
supplement curricula by including current, day-to-day issues faced by practitioners
provide students with free access to select chapters of the CASP Organizational Guidelines (online version)
free access to all CASP recorded webinars to share with students
Professional Development
Opportunity to attend the Annual CASP Conference at the CASP Member rate
50% faculty discount on registration for live CASP webinars
50% faculty discount on all courses in the CASP Online CEU Center
And more...
opportunity to submit proposals to speak at the annual CASP Conference
participate in a quarterly call with CASP leadership
Students
Job pipeline to CASP member organizations
Virtual job fairs
opportunity to join a dedicated CASP Training Affiliate Student SIG, where job opportunities from CASP member organizations will be posted. 
And more...
Free access to recorded CASP webinars
Free access to other CASP resources (e.g., CASP Organizational Guidelines) at the discretion of your faculty
Opportunity to attend the CASP Leadership Summit
your listing in the CASP Directory
---
Please note:
Access to CASP Training Affiliate faculty benefits is limited to full-time faculty using a university email address. Benefits are not available to adjunct or part-time faculty
Affiliate participation in all SIGs except for the Training Affiliate Faculty SIG is at the discretion of the SIG Leader.
Access to CASP Training Affiliate student benefits is limited to students using a university email address who have been approved by the faculty contact person.
---
Cost
Programs with < 100 students = $1,000/year
Programs with 100 or more students = $2000/year
20% discount for ABAI-accredited or recognized degree programs (Tiers 1, 2a, 2b)
---