The ABA Coding Coalition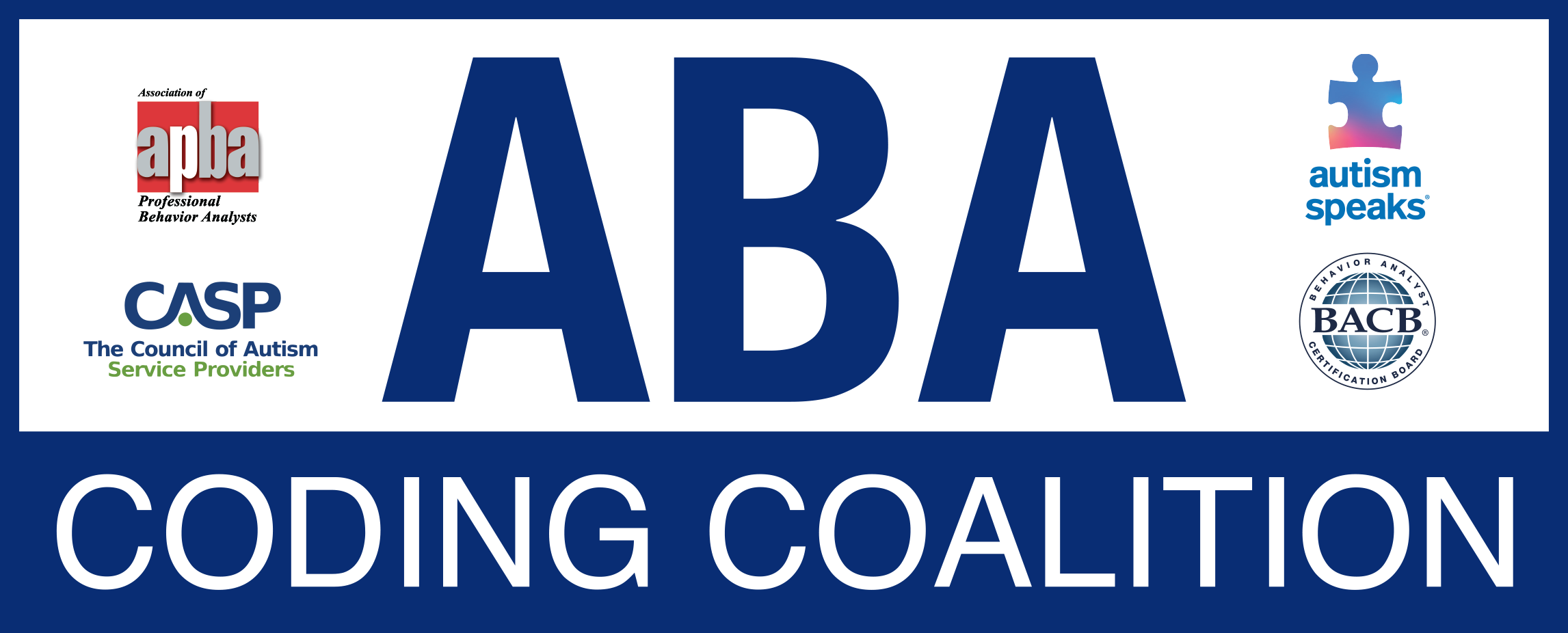 ---
The ABA Coding Coalition comprises representatives of three of the organizations (Association of Professional Behavior Analysts, Autism Speaks, Behavior Analyst Certification Board) and a consultant who participated in the workgroup that developed the application to the American Medical Association CPT® Editorial Panel that resulted in the code set for adaptive behavior (applied behavior analysis) services that went into effect January 1, 2019. That code set includes eight Category I and two Category III CPT® codes modified from the Category III (temporary) codes for adaptive behavior services that were issued in 2014 pursuant to a process initiated by the Association for Behavior Analysis International (ABAI). The workgroup, which included representatives of ABAI and operated from 2015 through the end of March 2019, also developed resources to assist providers and payers with implementing the 2019 code set. The principal representative (Lorri Unumb) for the fourth organization in this Coalition (Council of Autism Service Providers) represented Autism Speaks in the previous work group.
The principal aims of the ABA Coding Coalition are to
support implementation of the 2019 CPT® code set by ABA service providers and payers by responding to inquiries, developing and disseminating information and resources, and communicating with our constituents and other interested parties
monitor Medically Unlikely Edits (MUEs) for the code set and submit requests for revisions based on provider feedback and payer implementation
educate ABA service providers and payers about CPT®, MUE, and related processes
develop and maintain this website as a repository for coding and reimbursement resources and a portal for inquiries
The ABA Coding Coalition's operating policies and procedures are described here.
Lorri Unumb and Kristen Koba-Burdt are CASP's principal and alternate representatives, respectively.