Become a CASP Member Organization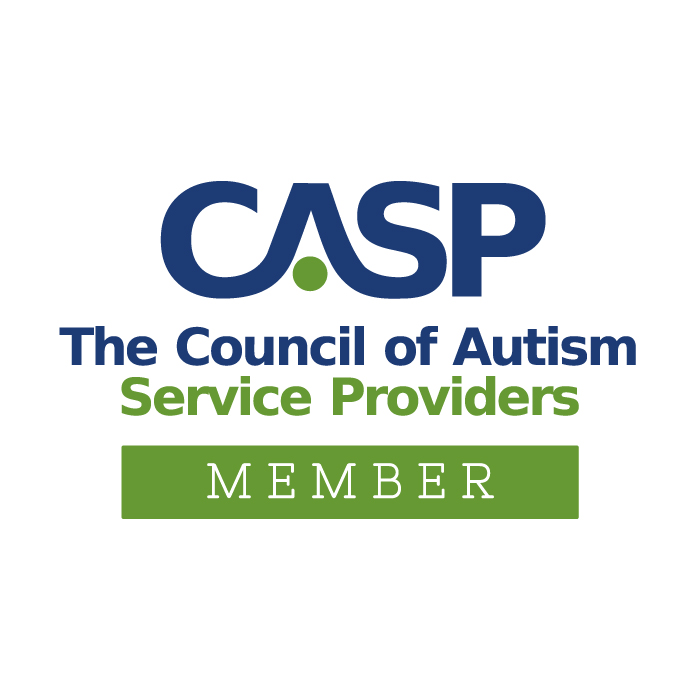 Eligibility
To be considered for CASP membership, organizations must demonstrate a commitment to promoting and delivering established evidence-based services for autistic individuals. Criteria for CASP membership are:
The organization employs providers who directly implement established evidence-based services for autistic individuals to promote skill development and/or address maladaptive behaviors associated with the diagnosis of autism spectrum disorder (ASD).
The organization employs providers who maintain the proper credentials, training, and experience to deliver a given intervention.
The organization delivers services under an educational, behavioral, or medical model.
The organization does NOT promote or implement unestablished interventions for ASD.
Components of established evidence-based practices include, but are not limited to, the following:
Choices of intervention are guided by published research in peer-reviewed journals and in keeping with the general consensus of the related field.
Objective data are collected and used to measure progress and guide clinical decision-making for the purpose of providing effective intervention and meaningful outcomes.
Membership criteria updated October 2022
---
If your organization is not eligible for CASP Membership, but you would like to be part of the CASP community, please explore our Affiliate programs.
---
Benefits
One of the most valuable benefits of CASP Membership is the opportunity to collaborate with like-minded leaders of autism service provider organizations. CASP represents the best and brightest providers of autism services in the world.
Other exclusive benefits of CASP membership include the following:
Advocacy and public policy support

Access to over 30 active

Special Interest Groups (SIGs) and Sections.

Leadership development
Free registration for CASP webinars and BACB CEU-bearing courses on the CASP Online CEU Center for all employees of CASP Member Organizations
Member-only discounts on select CASP Business Affiliate products and services
Access to the CASP Senior Executive Listserv
Free access to the CASP Organizational Guidelines (an $810 value)
Discounted registrations to the

CASP Annual Conference

Frequent networking opportunities, e.g., the monthly "All CASP Call."
Member Benefits updated April 27, 2023
Cost
Annual CASP membership dues are based on the organization's annual revenue, as described below in Table 1. Annual revenue reported in the membership application is subject to confirmation by the CASP Membership Manager's review of the applicant organization's financial statement.
Table 1.
| | |
| --- | --- |
| Annual Revenue | Annual Membership Dues* |
| < $5 million | $2,000 |
| $5 - $10 million | $3,500 |
| $10 - $20 million | $5,000 |
| $20 - $30 million | $7,500 |
| > $30 million | $10,000 |
*International Applicants

Annual membership dues for autism service provider organizations based outside the United States are discounted. Discounts are based on whether The World Bank categorizes the country as having a
"high-income economy" (10% discount)
"upper-middle income economy" (30% discount)
"lower-middle income economy" (50% discount), or
"low-income economy" (70% discount).
Applications are reviewed by the CASP Membership Committee (CMC). Membership applications will be reviewed by the CMC within a reasonable timeframe, not to exceed 45 days. Upon approval of the application, annual membership dues will be invoiced and are due upon receipt.
If an organization's application for membership is not approved, CASP will provide a written rationale regarding the decision of the CMC. Membership in CASP is ultimately at the discretion of the CASP Board of Directors.
Apply Today
If you would like to become a CASP Member Organization, please submit the following information:
Submit your organization's most recent Form 990 or another official financial statement of annual revenue to CASP's Membership Manager (Kimberly McGillan). Encrypted emails and secure attachments can be sent to CASP by uploading them here. Membership applications will not be considered without this information. Financial documents submitted to the CASP Membership Manager are considered confidential and are not shared with anyone outside the CASP leadership team. If you have any questions, please don't hesitate to get in touch with Kimberly at kmcgillan@casproviders.org.
Select the "Join as a Member Organization" button below and complete the application. When submitting your application, please select "invoice" instead of "submit payment." An invoice will be sent upon verification of the applicant's annual revenue.