Board of Directors
The Council of Autism Service Providers Board of Directors is responsible for establishing the organization's mission and vision and for overseeing its management. Elected directors serve a three-year term and may be reelected. Directors, who must come from senior management of member organizations, serve in an unpaid, volunteer capacity. Some members are elected by the membership of CASP, and others are elected by the Board of Directors. Additional information about the Board of Directors is available in the CASP bylaws.
---
Stephen Anderson, Ph.D., BCBA-D
The Summit Center, Chief Executive Officer
Current Board Term Ends: June 2025
Dr. Anderson received his Ph.D. in Developmental and Child Psychology from the University of Kansas. He has served as Adjunct Assistant Professor at a number of colleges and universities including the University of Kansas, Northeastern University, the State University of New York at Buffalo, and Buffalo State College. He has published journal articles, book chapters, and one book on the education and treatment of people with autism or other developmental disabilities. Dr. Anderson has served in leadership roles at the state and national level in several professional organizations and as a consultant to the NY Department of Health Early Intervention. As a licensed psychologist and Board Certified Behavior Analyst, Dr. Anderson has worked in the autism field for more than 40 years and has served as an expert witness and consultant.
---
Yvonne Bruinsma, PhD. BCBA-D
In STEPPS, Executive Director
Current Board Term Ends: June 2025
Yvonne Bruinsma founded In STEPPS in 2010. She has more than 25 years of experience in the field. She previously gained extensive experience as the clinical director and clinical manager at several agencies and brought PRT to the Netherlands. She has been an active researcher and continues publishing in the field. Yvonne has written articles in peer-reviewed journals and in 2015, wrote and published a seminal article with other top researchers in autism treatment about Naturalistic Developmental Behavioral Interventions such as PRT. Yvonne also has co-written a book about Naturalistic Developmental Behavior Interventions (NDBI) currently in press. She has worked in a variety of settings, including developmental centers, group homes for adults with developmental disabilities, vocational sites, and schools. She earned her master's in developmental psychology from the University of Leiden, the Netherlands, and her master's and doctorate in special education, developmental disabilities, from University of California, Santa Barbara. Yvonne was certified as a Board Certified Behavior Analyst-Doctoral (BCBA-D) in 2008.
---
Lani Fritts, MBA
CASP Treasurer
Current Board Term Ends: June 2024
In 2008, Lani left a 15 year career in logistics and technology related companies, and in 2009 he co-founded Trumpet Behavioral Health, a leading provider of Applied Behavior Analysis and related services to individuals diagnosed with Autism Spectrum Disorders. Since that time, Lani has been active in the ABA provider community, advocating for access to services and developing and sharing organizational and clinical standards. Lani was a founding board member and the first treasurer of The Council for Autism Service Providers (CASP), a nonprofit association focused on cultivating, sharing, and advocating for provider best practices in autism services. Lani has an undergraduate degree in Economics from Georgetown University and an MBA from the Stanford University Graduate School of Business.
---
Rita Gardner, MPH, LABA, BCBA, CDE
CASP Board Vice-Chair; Melmark, Inc. President and CEO
Current Board Term Ends: June 2025
Rita M. Gardner is President and CEO of Melmark, a multi-state human service provider with premier private special education schools, professional development, training and research centers. Rita has devoted 35 years to non-profit management in the field of community-based services for children and adults with the diagnosis of autism spectrum disorders, acquired brain injuries, neurological disorders and severe challenging behaviors. In addition to leading Melmark's $95-million operations across all of its divisions, Rita is the co-founder of Melmark New England in Andover, Massachusetts and a co-founder of Melmark Carolinas in Charlotte, North Carolina.
Rita has been recognized by the Commonwealth Institute and Boston Globe, on the organizations' list of Top 100 Women-Led Businesses in Massachusetts for the past two years (#35 in 2018 and TBA in 2019). She is dedicated to creating opportunities for skills growth and advancement for women in the field of human services. Rita does this through her work with CASP (Council of Autism Service Providers), for which she and Melmark are founding members; her leadership role as a board member of MAAPS (Massachusetts Association of Approved Private Schools); and her vital role in WIBA (Women in Behavior Analysis), for which Rita volunteers her time and expertise as a mentor.
Rita received her Master of Public Health degree from Boston University's School of Public Health in the School of Medicine. Most importantly, she holds the heart of Melmark's mission at the core of her professional standards. She is dedicated to every child, adult and family served at Melmark, as well as every member of Melmark's professional staff.
---
Naa Garrido, MS, BCBA, BSL
Galena Autism Behavioral Service, Chief Executive Officer

Current Board Term Ends: June 2024
Naa is a Board Certified Behavior Analyst and a state-licensed Behavior Specialist who graduated with a BS in Health Education from East Carolina University and with an MS in Behavior Analysis from St. Joseph's University.
Mrs. Garrido specializes in Applied Behavior Analysis (ABA) and has extensive experience with Autism Spectrum Disorder and challenging behaviors. She has provided years of consultation services to several families, public school districts, and private schools. Mrs. Garrido entered into the behavioral services field because of her love and passion for helping children and their families. She employs the ABA method in pursuit of using the best practices to transform behaviors and elevate expectations for your child's future.
---
Joanne Gerenser, Ph.D.
The Eden II Programs, Executive Director

Current Board Term Ends: June 2023
Dr. Joanne Gerenser is the Executive Director of the Eden II Programs. Eden II is a set of programs that provides educational, vocational, family support and residential services to children and adults on the autism spectrum. She has worked at Eden II for the past 38 years. She received her Ph.D. in Speech and Hearing Sciences at the City University of New York Graduate Center.
Joanne teaches courses in autism as well as communication disorders at Temple University and the Penn State World Campus. She has authored several articles and book chapters as well as Co-Editor of the book ABA for SLPs: Interprofessional Collaboration for Autism Support Teams. Joanne has been an invited speaker at conferences in Ireland, Sri Lanka, China, Cyprus, Australia, and Canada.
Joanne has been the past president of the New York State Association for Behavior Analysis as well as the Interagency Council of NY. She was a founding board member of the Council of Autism Service Providers, serving as the first board president. Joanne is the Vice Chair of the Scientific Advisory Council for the Organization for Autism Research.
Joanne has been recognized for her work in autism as well as her work in her local community with numerous awards and honors. These include the Lou Miller Business Leadership Award, the Albert V. Maniscalco Community Service Award, the Autism NJ Distinguished Provider award, to name a few.
---
Jane Howard, Ph.D, BCBA-D
Therapeutic Pathways, Co-Founder and CEO

Current Board Term Ends: June 2024
Jane Howard, Ph.D., is a Board Certified Behavior Analyst (BCBA-D) and a licensed psychologist. She currently serves as Chief Executive Officer at Therapeutic Pathways. Based in California, these organizations provide behavior analytic treatment to pediatric, adolescent, and adult populations diagnosed with autism and other developmental disabilities.
Dr. Howard is also Professor Emeritus (Psychology) at California State University, Stanislaus in Turlock, California, where she taught graduate courses in behavior analysis and child clinical psychology and founded and directed its on-campus pediatric clinic.
Dr. Howard is the co-author of several outcome treatment studies in peer-reviewed journals such as Research in Developmental Disabilities, Research in Autism Spectrum Disorders, The Analysis of Verbal Behavior, and The Journal of the American Association of Nurse Practitioners. In addition to being a contributor at professional meetings, at the national level, Dr. Howard has been an invited speaker at conferences in China, Russia, South Korea, Italy, and Brazil.
She currently serves on the Board of the Council of Autism Service Providers, has previously been on the Board of Directors for the California Association for Behavior Analysis, and is the Past President of the Board of Directors of the Behavior Analyst Certification Board.
---
Eric Larsson, PhD LP BCBA-D
Lovaas Institute Midwest, Executive Director

Current Board Term Ends: June 2024
Dr. Larsson is currently the executive director of clinical services at the Lovaas Institute Midwest, where he implements the renowned program of intensive early intervention services for families of children who suffer from severe behavior disorders, including autism. He is a Licensed Psychologist and Board Certified Behavior Analyst-Doctoral.
Dr. Larsson is a member of the clinical faculty in the Psychology Department at the University of Minnesota, where he teaches classes in Applied Behavior Analysis (ABA) and autism. He is currently the President of the Association for Science in Autism Treatment and is the Honorary President of the Lovaas Foundation of Barcelona, Spain. He also serves on the boards of the Cambridge Center for Behavioral Studies, the Autism Recovery Foundation, the Minnesota Northland Association for Behavior Analysis, the Autism Treatment Association of Minnesota, and Erik's Ranch and Retreats. He is a past member of the Behavior Analyst Certification Board and the Association of Professional Behavior Analysts.
---
Brian McCann, Esq.
CASP Board Chair
The Faison Center, President and CEO

Current Board Term Ends: June 2023
Prior to joining the team at The Faison Center, Brian was an attorney who devoted his law practice to civil litigation with an emphasis in education law to help families of children with disabilities. During his legal career, Brian was recognized in Virginia Super Lawyers in 2013, 2014 and 2015. Brian was also a member of The National Trial Lawyers Top 100 Trial Lawyers in the Commonwealth of Virginia. In 2013 Brian was recognized as a Top 40 Under 40 in the city of Richmond for his work in Special Education Law.
​Born and raised in Richmond, Brian earned his Bachelor of Arts in Economics from the College of William & Mary and graduated from the William & Mary School of Law, where he was a member of Order of the Coif, Law Review, and Moot Court.
Brian is extremely proud that the Faison Center provides a life span model of services to individuals with autism unlike anything in the Commonwealth of Virginia. He is dedicated and driven to better the lives of all individuals with autism and their families through a model of services unlike anything in the country.
---
Steve Muller, MA
Balance Autism, CEO

Current Board Term Ends: June 2023
For over 30 years, Steve has served children and adults with autism and other intellectual disabilities. For the past 23 years he has served as CEO of Balance Autism, a nonprofit organization focused entirely on developing innovative solutions for children and adults with autism. At Balance Autism we balance science with imagination, evidence with creativity and research with compassion. Services span the lifespan and address skill development in residential, recreational, social, vocational and other needs. Steve has presented at state, national and international conferences sharing unique and entertaining stories to help families and professionals better serve this special population.
---
Daniel Openden, Ph.D., BCBA-D
Southwest Autism Research & Resource Center, President and CEO

Current Board Term Ends: June 2025
Dr. Daniel Openden became SARRC's President and CEO in July 2013, after having served as Vice President and Clinical Services Director since 2007. Dr. Openden earned his doctoral degree in special education, disability, and risk studies at UC Santa Barbara. His first pivotal encounter with autism occurred when he was a college senior working as a second-grade aide with a girl with autism in a mainstream classroom. Attending school with her every day (while he took college classes at night), forever changed his perspective about what's possible for people with ASD: "That experience led me to believe that kids with autism can be educated in the same environments as anybody else and integrated with the rest of the community." Since then, Dr. Openden has worked extensively with families and children with ASD on both federal and state funded research projects. He has also provided consulting and training for school districts across the country, published peer-reviewed articles and book chapters, and presented research at regional, state, and national conventions. He credits taking acting lessons as a child and playing in small television roles until he was 14 with giving him the confidence to become a talented presenter and leader. He and his wife Erica have two young sons. The Phoenix Business Journal in 2011 named Dr. Openden one of Phoenix's "Forty Under 40" up-and-coming community leaders.
---
John Randall, MPA, M.Ed., BCBA
CASP Board Clerk
Amego, Chief Executive Officer

Current Board Term Ends: June 2024
John has been working in the fields of Human Services and Education since 1988. As is common at Amego, he began his career providing direct services. John was named President & CEO of Amego in 2008. John has worked in leadership positions in both the private and public sectors. He holds Masters Degrees in Education and Public Administration. John is a Board Certified Behavior Analyst and a Licensed Applied Behavior Analyst. John has held advisory and board positions for numerous professional organizations including past service as President of the Massachusetts Association of Applied Behavior Analysis. John has also served on many Human Rights Committees in various capacities.
---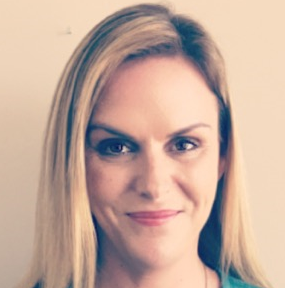 Rachel Taylor, Ph.D., BCBA-D
Senior Consultant, Behavior Analytic Professional Practices

Current Board Term Ends: June 2026
Dr. Rachel Taylor (formerly Dr. Tarbox) has supported individuals diagnosed with neurodevelopmental disorders for over 25 years. Dr. Taylor started her career working for several prestigious organizations, including the New England Centerfor Children and the Kennedy Krieger Institute. She is the former Co-Director of Research and Development for CARD and the Founder and Director of CARD's Specialized Outpatient Services. In 2008, Dr. Taylor was the founding ABA Department Chair at The Chicago School Los Angeles and has also held faculty positions at California State University Los Angeles and Channel Islands. She has published numerous peer-reviewed articles and book chapters, is a previous member of the Executive Council for ABAI, and more recently served as the 2020 CalABA Conference Chair. Dr. Taylor also serves as a member of the Scientific Council for the Organization for Autism Research (OAR) and as an Advisor to the Cambridge Center for Behavioral Studies. She is the founder and former CEO of the Center for Applied Behavior Analysis (CABA), a behavioral health organization that provides ABA-based services across a wide range of service settings, diagnoses, ages, and levels of severity. Her current areas of focus as a consultant for CABA Consulting include 1) protecting against a potential divide between science and practice and 2) supporting ABA practitioners to maximize desired outcomes and minimize risk.