Episode 12: The Global Autism Project with Molly Ola Pinney
Date posted
August 15, 2022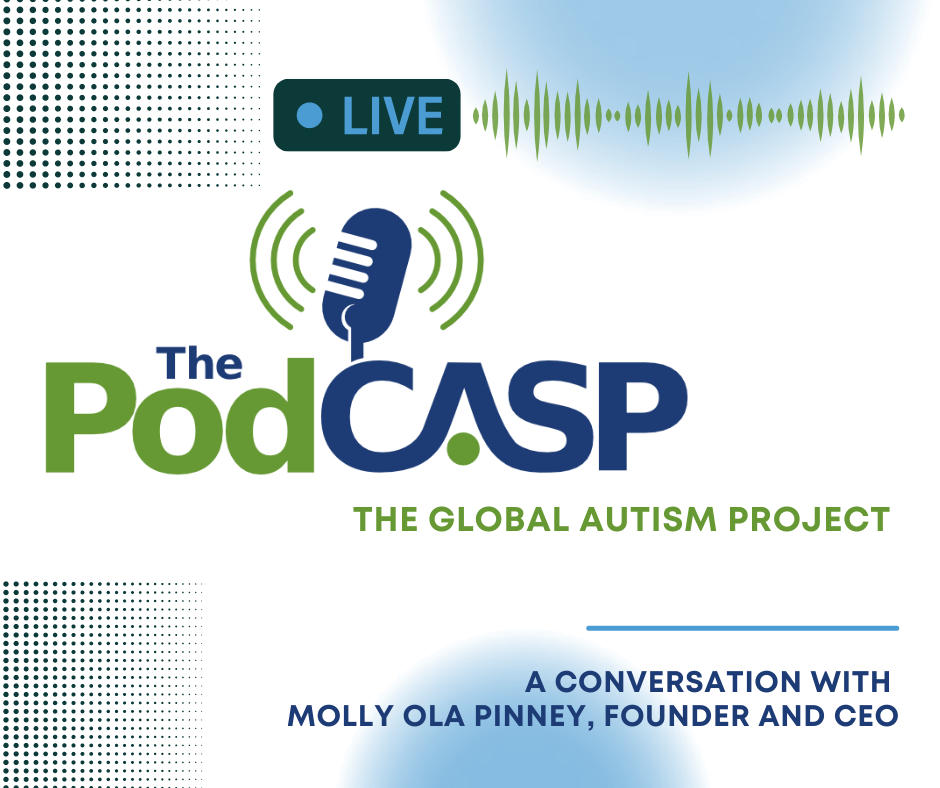 In today's episode, The PodCASP team sits down with Molly Ola Pinney, Founder and CEO of the Global Autism Project. The Global Autism project trains and supports partners worldwide to provide services to individuals with autism. Molly founded the Global Autism Project (at 23 years old!) in Africa and now provides services in 14 countries!
Why listen? Molly discusses:
How and why the Global Autism Project was started
The need for community Global Autism Project's current projects and initiatives
Skillcorps is an eye-opening and transformative experience
Doing with, not for,
And so much more!