Episode 17: Special Edition - Secret Santa!
Date posted
December 23, 2022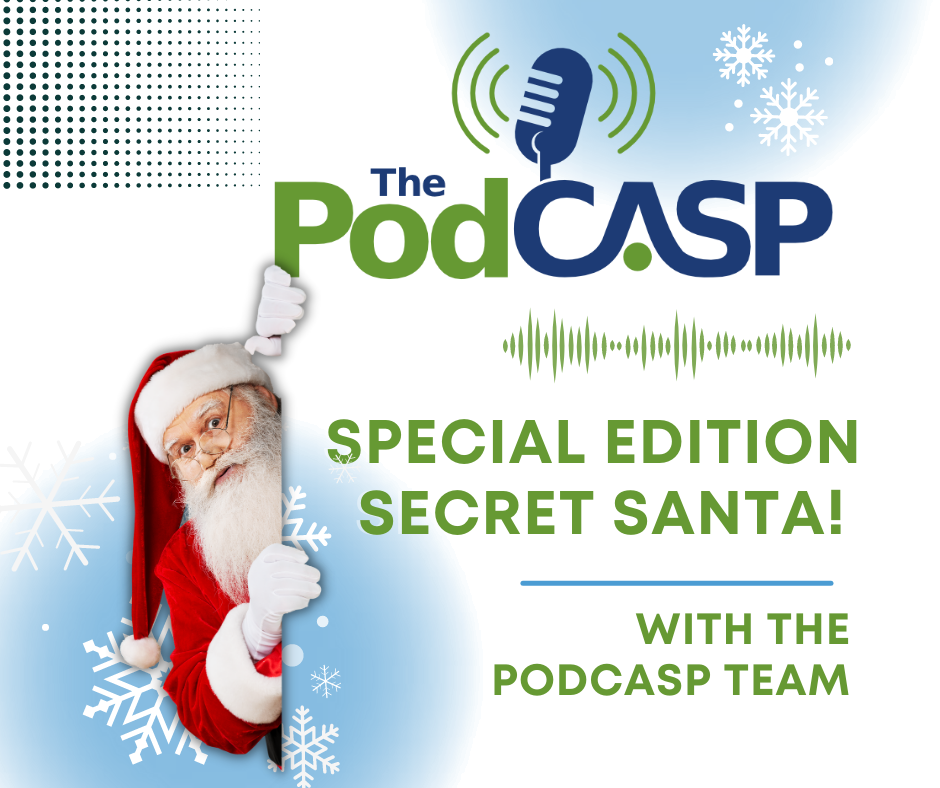 Join your PodCASP and CASP teams for this special episode. We exchange gifts (virtually) from all over the country and open in real time while discussing our favorite holiday traditions and maybe a few confessions…. Special thanks to Lorri Unumb, Kimberly McGillan, and Mike Wasmer (in spirit) for joining us!
We wish all of our listeners a Happy Holiday and a joyful New Year! See you in 2023!