2022 CASP Mission Award Recipient
The Council of Autism Service Providers (CASP)Announces 2022 Mission Award Recipient
The annual award honors an individual who exemplifies CASP's mission and values.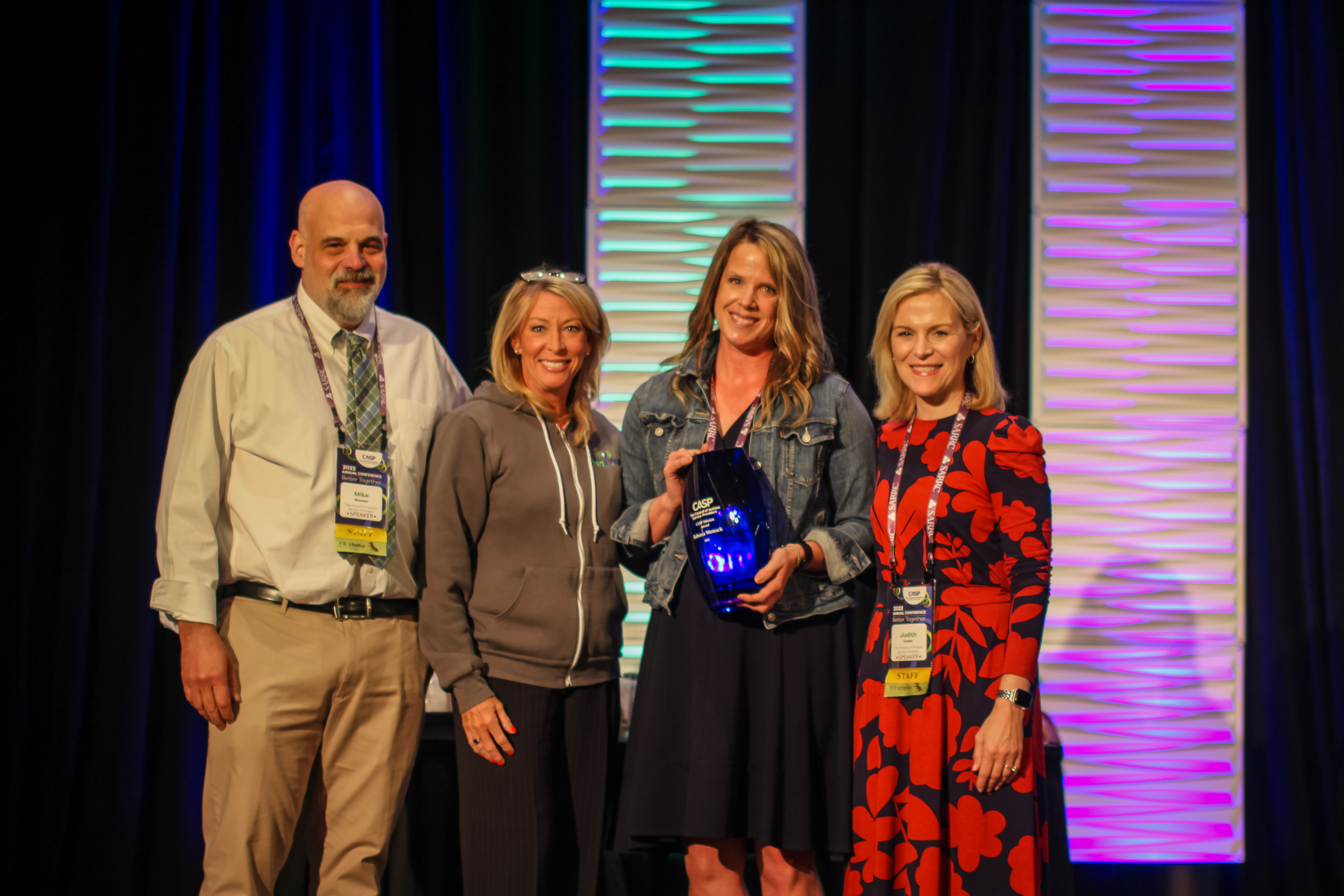 WAKEFIELD, MA – May 31, 2022, The Council of Autism Service Providers (CASP) announced today that Rebecca Womack, MS, BCBA, LBA, Vice President of Clinical Standards at Blue Sprig Autism, is the recipient of the CASP 2022 Mission Award. Launched in 2021, the CASP Mission Award is presented at the annual CASP Conference and recognizes an individual who has materially contributed to the mission of CASP.
Womack was nominated by two people who recognized her for her contribution to the CASP Organizational Guidelines updates, leadership of two Special Interest Groups, and her "amazing balance of intelligence, grace, professionalism, compassion, and dedication."
"The CASP Mission Award was created to celebrate those who have contributed to CASP's mission to serve as a force for change in the autism provider community by providing information and education and promoting standards that enhance quality," said Mike Wasmer, CASP Chief Operating Officer. "Rebecca has especially exemplified CASP's values in the past calendar year, and it's an honor to recognize her with this award."
Member Award Requirements:
Nominees must be an executive or employee of a current CASP Member organization
Nominees must not be a member of the CASP Board of Directors
Nominees must have materially contributed to the advancement of CASP's mission and vision e.g., via:

SIG or Section leadership
significant role as a member of a CASP committee
contribution to production of a CASP resource (e.g., TH practice parameters, Organizational Guidelines, ABA Practice Guidelines)
webinars
Non-Member Award Requirements:
Nominees must be individuals who are not employed by a CASP Member organization.
Nominees have materially contributed to the advancement of CASP's mission and vision by e.g.:

being a consistent source of valuable information via webinars or other means to support CASP member organizations
promoting the benefits of CASP membership to relevant stakeholders
Nominations:
The CASP Conference Committee reviews all completed applications and makes recommendations to CASP leadership for a final decision. Only executives and employees of active CASP Member organizations are permitted to submit nominations for the CASP Mission Award. Nominations are due by March 31 for the current year's awards.
"I found out about the Mission Award last year at the conference and thought it was such a neat idea. Last year's recipient, Joy Pollard, is such a lovely and deserving person," said Womack. "When they started describing this year's recipient, I never thought it would be me. When they announced my name, it was a lot to take in because CASP is filled with exceptional people. I was overwhelmed and very grateful to be selected."
About the Council of Autism Service Providers
The Council of Autism Service Providers is a non-profit association serving individuals with autism and other developmental disorders. CASP supports its members by cultivating, sharing, and advocating for provider best practices in autism services. CASP member agencies employ more than 70,000 professionals providing services to children and adults with autism across the United States. More information is available at www.casproviders.org. To join CASP, click here.
Follow CASP on Facebook, LinkedIn, Twitter, or listen to the PodCASP on our website or Subscribe to the PodCASP on Apple, Spotify, or wherever you listen to your favorite podcasts.