Back to CASP Store
FMLA, ADA, and State Paid Leave Laws
Recorded Webinars | Legal
Recorded August 10, 2022
Abstract
When employees request leave for their own or a family member's serious health condition or request accommodation for a medical condition, employers are faced with a variety of overlapping federal, state, and sometimes local requirements.
Understanding the rules under the FMLA, the Americans with Disabilities Act (ADA), and any applicable state/local paid leave laws is critical to mitigating the risk of a legal claim. These highly technical statutes are not always easy to apply, and the circumstances surrounding leave requests can leave employers with more questions than answers.
To help better understand these issues, Fisher Phillips attorneys Matt Korn and Ben Dudek will present a webinar for CASP to discuss these legal requirements and answer questions regarding leave and accommodation requests.
Presenters
Matthew Korn
Matthew Korn is a partner in the firm's Columbia office, representing and advising employers in all areas of employment, labor, and health and safety law.
Matthew focuses his practice on defending employers across the country in complex class and collective action litigation, primarily involving wage and hour issues under the Fair Labor Standards Act (FLSA) and state wage and hour laws, mass layoffs, and plant closings under the Worker Adjustment and Retraining Notification Act (WARN), and background check documentation under the Fair Credit Reporting Act (FCRA). Matthew has substantial experience working with employers in many industries, including the hospitality and restaurant, construction and heavy equipment, mining, pharmaceutical, healthcare, and manufacturing industries.

Matthew also enjoys advising clients on day-to-day employment issues arising under federal and state employment laws such as Title VII, the Family and Medical Leave Act (FMLA), the Americans with Disabilities Act (ADA), and the Age Discrimination in Employment Act (ADEA). Matthew represents employers in government audits and investigations, including USDOL audits and OSHA/MSHA investigations. Additionally, he assists employers with traditional labor matters, including union avoidance campaigns, unfair labor practice charges, grievance arbitrations, and collective bargaining negotiations. Matthew regularly provides interactive training for supervisors and managers on employment and labor law compliance.

Matthew's experience working as in-house counsel at a multinational, publicly traded company has provided him with the unique ability to view employment law problems from the client's perspective so that he can provide practical business advice and solutions to firm clients.
Prior to joining the firm, Matthew worked for the U.S. Department of Labor (DOL), litigating mine safety and health cases before the Federal Mine Safety and Health Review Commission. Matthew uses this experience to counsel clients during government investigations, implementing proactive safety programs, and throughout the litigation process.

While in law school, Matthew served as a judicial intern for the Federal Mine Safety and Health Review Commission and as Managing Editor of the Georgetown Journal on Poverty Law and Policy. As recognition for his exemplary work, Matthew was a recipient of the William J. Curtin Endowed Scholarship in Labor Relations.
---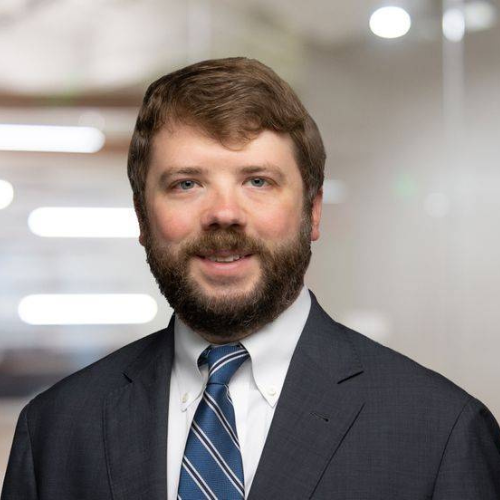 Benjamin Dudek
Benjamin Dudek is an employment attorney in the Columbia office who uses his legal and legislative experience to assist clients with their workplace matters. He is very active in defending employers against administrative charges and lawsuits in state and federal courts. Ben represents clients in matters involving the Americans with Disabilities Act (ADA); Title VII discrimination, retaliation, and harassment; the Family and Medical Leave Act (FMLA); the Age Discrimination in Employment Act (ADEA); wrongful discharge; and wage and hour laws.
When Ben is not defending clients, he enjoys providing advice and counsel on everyday workplace law issues. Ben also drafts and reviews handbooks and employment policies for clients with operations across the country. In particular, Ben counsels clients on drug and alcohol testing policies and procedures.
Ben devotes another part of his practice to drafting non-compete and non-solicitation agreements for clients to protect their customers and competitive assets. He also advises clients on how to enforce these agreements as well as defend against claims from competitors related to unfair competition.
Prior to attending law school, Ben was a staffer for the U.S. House of Representatives Committee on Transportation and Infrastructure in Washington, D.C. Within his practice, he monitors the latest legislative developments affecting employers on the federal, state, and local levels.
During law school, Ben was a Senior Articles Editor for the South Carolina Law Review. He is the author of "Rebutting the Strong Presumption of Reliability for Effective Assistance: The Pursuit of Cumulative Analysis for Strickland Claims in South Carolina," 65 S.C. L. Rev. 685 (2014). Ben was inducted into the Order of the Coif and the Order of Wig and Robe. In addition, he received CALI Awards in Business Corporations; Civil Procedure; Legal Reasoning, Analysis, and Writing I; and Problems in Professional Responsibility.
Before joining Fisher Phillips, Ben served as a law clerk to the Honorable H. Bruce Williams on the South Carolina Court of Appeals.
---
If you already paid for the live event and would like to re-watch the recording, please email mwasmer@casproviders.org for a direct link.
---