Member Spotlight: Caroline Long Tindall
Meet Caroline Long Tindall
Founder and CEO of St. Gerard House - a non-profit CASP Member organization
Biography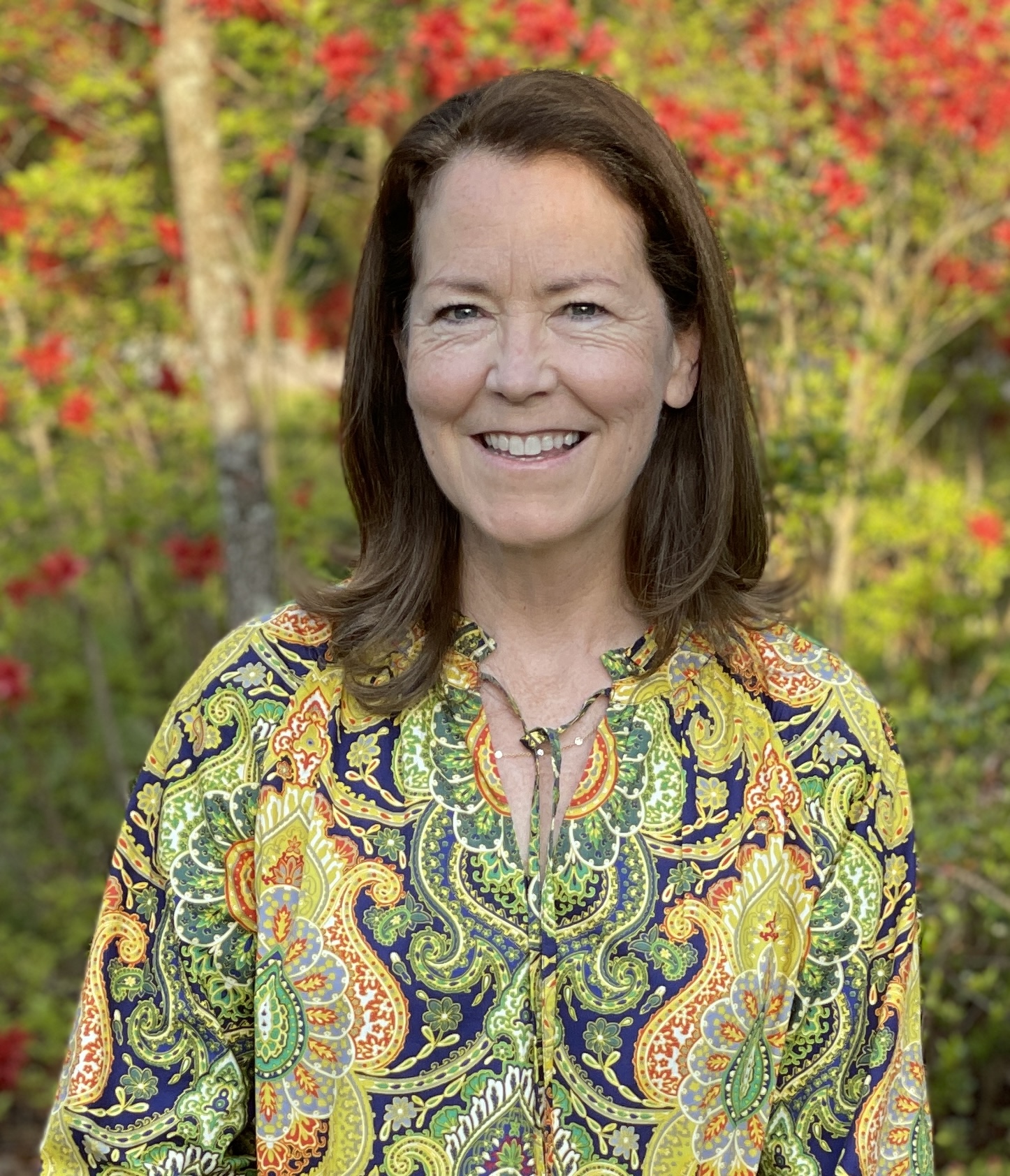 Caroline moved to Flat Rock in 1994 after receiving a Masters in Media Arts from the University of South Carolina. She had fallen in love with the area after spending thirteen summers on Lake Summit at Camp Green Cove. With an entrepreneurial heart, she helped start a media business, coffee roasting, and baking companies before her two children were born. Growing up as the youngest of seven, Caroline had no idea that the valuable lessons of faith, adaptability, and self-determination learned early on would become a foundation for her greatest achievement of navigating the complex autism journey of her son and daughter. Caroline's vision and advocacy for her own children were the motivation for helping other individuals and families facing similar challenges.
She founded St. Gerard House (SGH) in 2010 as a resource center and therapeutic preschool for families with autism to provide ABA therapy and also to give hope and stability along the lifespan. Her fierce advocacy helped North Carolina become the 44th state to adopt autism insurance reform in 2016. Caroline was the recipient of the 2014 ATHENA Award for Henderson County. She has raised millions of dollars to help more western North Carolina families gain access to quality autism services. When she is not busy at St. Gerard House, Caroline enjoys spending time with family and friends and taking advantage of the great outdoors in Western North Carolina.
A Conversation with Caroline
How has being the parent of 2 children with autism affected your executive decisions as the Founder and CEO of St. Gerard House?
Having two very different children with ASD allowed me to experience the broad spectrum of autism gifts and barriers. Their needs were so different, and until I found ABA therapy, no intervention seemed to make a difference. Nothing prepared me to parent two children with such extreme needs, and I was well-educated and had some resources. I thought "How on earth am I going to do this?" I was a single mom and outnumbered so the ABA therapists and parent training saved all of our lives. Parent training and involvement was always an important part of St. Gerard House even before there was a billable code for it. My first ABA therapist is the founding Clinical Director at SGH, and we created our programs to be what we wished existed when we were first experiencing autism.
Tell us about the inspiration for the name of St. Gerard House.
I grew up in a big, Catholic family and always wanted a lot of children. After surgeries and other interventions, I was told children weren't possible, which was crushing. My father was very devout and without telling me, said a novena prayer to St. Gerard Majella who is the patron saint of infertility and troubled pregnancies. On his final day of the novena prayer, I found out that I was pregnant with my son. His middle name is Gerard, and I thought it only fitting that we name the center St. Gerard House since it has been such a miracle and blessing to have my two children.
St. Gerard House offers a variety of programs that serve autistic individuals and their families from birth through adulthood. Which of these programs are you most proud of and why?
We have really evolved with the addition of RBTs and insurance billing, but our mission has remained rock solid. We want to make a difference for whole families as well as the individuals. The quality of our EIBI and comprehensive ABA is excellent, and the outcomes have been impressive, but I'm most proud that we committed to helping teens and young adults when nobody else would touch it. Our Feed The Need program has been a joy to create and very difficult to maintain because there's no money in it (especially in NC). Adult services are so desperately needed, and we're determined to advocate for better reimbursement rates and legislative change.
What is the 5 to 10-year plan for St. Gerard House?
We hope to build a whole new campus with expanded ABA services, and group programs and have some transitional living for young adults with job training and some micro businesses for them as well. We are spread out on two city blocks in 5 buildings which is not ideal. I would like to have a more active partnership with the school system so kids can have another option for placement.
What do you see as the biggest challenge faced by autism service provider organizations?
Insurance reform has been a game changer for all autism service providers, but the added layers of administration are burdensome – especially for smaller centers like ours. Staffing and retention are the most recent challenges, but we are not alone in this.
As a non-profit autism service provider organization, what have you found to be the biggest benefit of CASP membership?

CASP is like manna from heaven! We are no longer on an island and can find support in a safe, non-competitive environment. The non-profits are in this industry as a ministry/mission so the business side of things can be secondary (but vital) and the resources from CASP have elevated our business position. It's the best trade organization that I've ever seen!
When you are not working, what do you like to do for fun?
During COVID, I built two pickleball courts at my house so the people and activity would come to us and it has been a blast! We live in the mountains of Western NC and love to hike, spend time on Lake Summit, biking, cooking, and reading. Come see us anytime – we love visitors!