Episode 19: Get to know PodCASP Host: Judith Ursitti
Date posted
February 16, 2023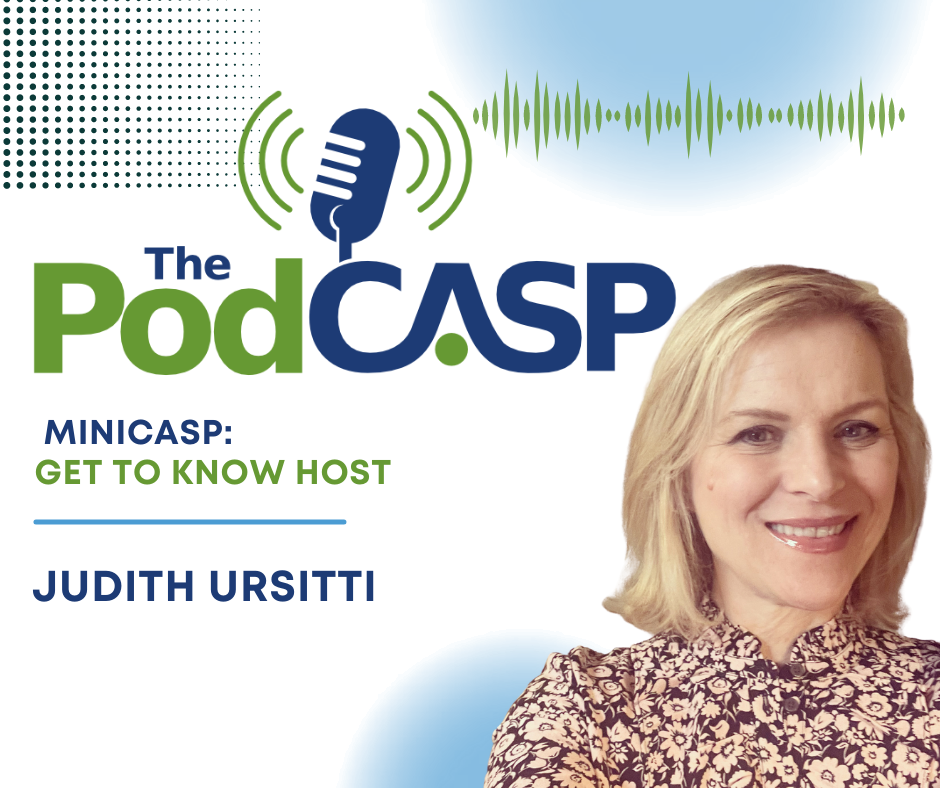 Join us to hear about one of your PodCASP hosts and CASP's Vice President of Government Affairs, Judith Ursitti. From growing up in a small town in Texas to where she is today- Judith dives in with her fellow PodCASP co-hosts. Judith always brings a unique parent perspective to the conversation as well as her role in autism law legislation across the country. We are lucky to have her on our team and were so grateful to be part of this conversation and get to know her even more!
In this episode, Judith and the PodCASP team discuss:
Her family dynamic and where/how she grew up
Her initial career as a CPA
Her son's ASD diagnosis
The differences in access to treatment then and now
Advice for parents who just received a diagnosis
And so much more!