Episode 10: Effectively Leading Change Initiatives through ABA Organizations with Breanne Hartey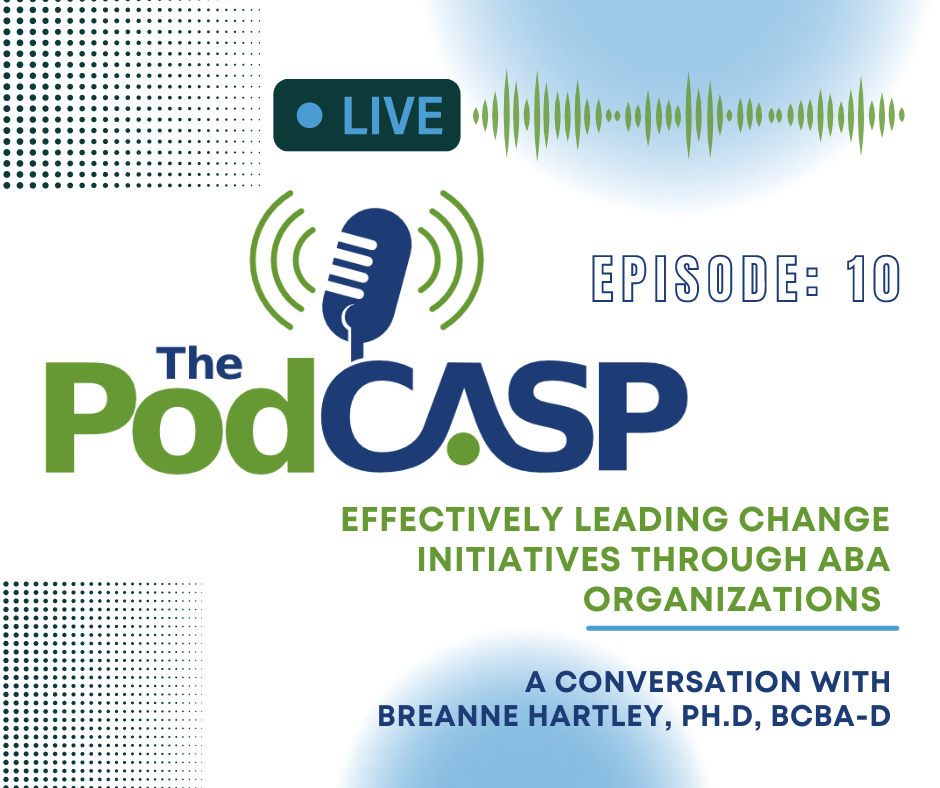 Effectively Leading Change Initiatives through ABA Organizations with Breanne Hartley
Little Star's Chief Clinical Officer, Breanne Hartley, Ph.D., BCBA-D, joins The PodCASP on today's episode. Within her organization, Breanne and her team have heavily focused on methods to facilitate change initiatives. As the field of ABA is ever-changing and progressing, this discussion is insightful and relevant to other organization leaders.
Why Listen? Breanne discusses:
The need for change within the field of ABA
How she has led various change initiatives
How ABA organizations can set themselves up for success
Problem-solving during times of change
And so much more!