Benefits of Membership
migrate from: https://casproviders.org/member-services/
Benefits of Membership
The most significant member benefit is the opportunity to collaborate with each other. CASP represents the best and brightest provider organizations for autism services in the world.
Other significant benefits of membership include:
Leadership Development
Free access to the PDF Download version of the CASP Organizational Guidelines (an $810 value)
Free registration(s) to the CASP Annual Conference (the number of free registrations is based on your Membership tier)
Free Webinars and CEUs for All Member Organization Staff
Best Practice Collaboration
Advocacy and Public Policy
Real-Time Information Alerts
Discounted Services Offered by
Executive Listserv
Access to over 30 active Special Interest Groups (SIGs) and Sections
---
ADVOCACY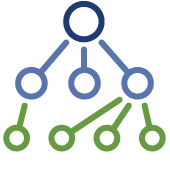 CASP provides an aggregate voice on important issues in the field.
Member organizations can remain informed on key legal or regulatory issues impacting or potentially impacting the field such as licensure, supervision, credentialing, reimbursement, etc.
Advocating for our Stakeholders
CASP has been established to advise stakeholders on behalf of its members on potential future issues such as accreditation, organizational licensure, best practice and outcome reporting, etc.
CASP ANNUAL CONFERENCES


CASP members enjoy the opportunity to attend an annual conference that convenes the executive leaders of its member organizations.
These executives manage Autism Service Providers from around the world. The general conference is a two day program focused on formal presentations and informal collaboration. Formal sessions are panel discussions and lecture covering wide ranging subjects with current relevance to the field and the leadership of organizations that provide Autism Services.The topics may cover anything from Governance to Public Policy, Advocacy, Finance, Technology, Leadership, Performance Management, or any other topic that members feel are useful and relevant to explore as an executive group.In addition to Formal sessions, the conference is organized to enable many networking opportunities per day, and there are organized sessions with general thematic subjects that encourage active participation and input from the attendees interested or with specific expertise in the topic. The conference is a unique opportunity to collaborate with other senior leaders in the field in a very open and transparent environment.
LEADERSHIP DEVELOPMENT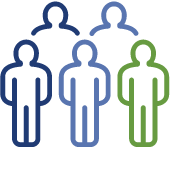 CASP_Icon_VolumeIn addition to the Annual Conference, members may choose to send rising stars to a two-day Leadership Summit. The Leadership Summit gives emerging leaders from member organizations the opportunity to study and expand their knowledge in subjects such as Governance, Finance, Operations, Performance Management, and Leadership. The sessions are facilitated or taught by experienced CEOs from member organizations. The format and content enables focused and accelerated professional development from the best in the field, which helps member organizations build bench strength and enable their next generation leaders to broaden their horizons, network, and gain tangible skills to apply to the success of their sponsoring member organization.
BEST PRACTICE COLLABORATION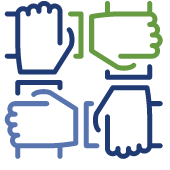 CASP members have access to each other.
Members of CASP regularly interact on important topics in the field, sharing ideas, information, and experiences for each member to apply in their unique settings.
CASP facilitates the development of best practice guidelines.
CASP members collaborate with each other and outside stakeholders to produce best practice guidelines for organizations and for individual practitioners. CASP resources include the Organizational Guidelines, the Practice Guidelines for Applied Behavior Analysis Treatment of Autism Spectrum Disorder, and the Practice Parameters for Telehealth Implementation of Applied Behavior Analysis.
Benchmarking Data
CASP members have the opportunity to evaluate and compare aggregated key operating metrics.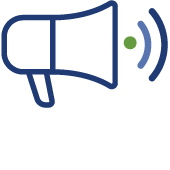 Real time information alerts
CASP provides proactive communication about the issues impacting Autism Service Providers from the association itself and also from the network of members around the world.


---
Enjoy the benefits of a CASP Membership.
Join CASP Today