ABA Building Blocks
Business Resources and Consultants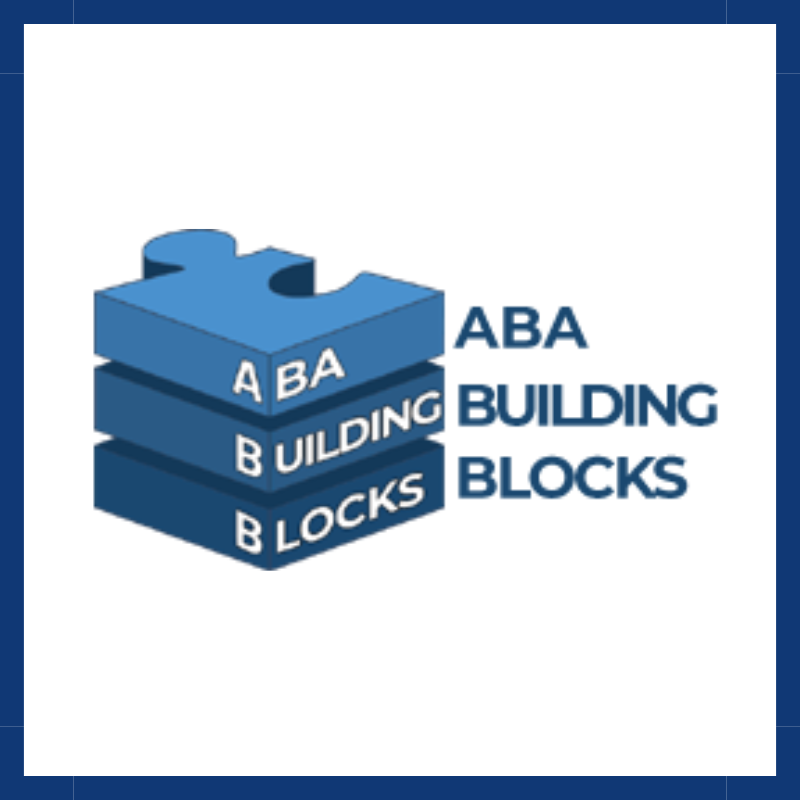 ABA Building Blocks (ABB) is the premier service provider to Applied Behavior Analysis (ABA) and special needs providers worldwide. Our service offerings support all facets of a business: front of the house, back of the house, administrative, clinical, and so much more!
ABA Building Blocks is your one-stop shop for all things ABA! From Quality Assurance Audits and Training to interim hands-on support and leadership to M&A consulting, we are here for all companies of size and scale. Whether you are starting up or established and in need of guidance, managing a transition, refining your clinical practices, or expanding into new service markets… we've seen and done it all!
Service Offerings:
Consulting – Executive, Clinical, and Leadership
Strategic Growth and Expansion Planning
Quality Assurance and Documentation Audits – one-time or ongoing
KPIs – Development, Implementation, and Execution
Organizational Assessments
Individual and Group Training – Clinical, HR, Billing
Continuing Education Offerings
Practice Management Systems Support + Training
Human Resources + Recruiting
Audit Preparation and Response Review
Session Note and Treatment Plan Desing and Review
Website Development and Graphic Design
Marketing
RCM and Insurance Billing
Contracting and Credentialing
Mergers & Acquisitions – we seek to align ABA and special needs buyers and sellers with similar visions, missions, and values
Business and Clinical Template Development
Let ABA Building Blocks be the business resource for your agency!
Want to learn more?
Representative CASP Member Organizations Served
CARE LLC (Collaborative Autism Resources and Education, LLC)
CASP Member Discount Offered?
No
Contact Us