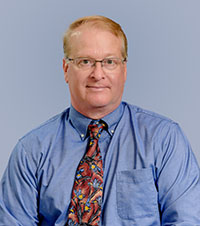 William H. Ahearn, Ph.D., BCBA-D, LABA, is Director of Research at the New England Center for Children. Dr. Ahearn is currently the chair of the board that licenses behavior analysts in Massachusetts and serves as Editor-in-Chief for Behavioral Interventions. Bill's research has received both federal and private funding. He currently serves on the Editorial Board for the Journal of the Experimental Analysis of Behavior and previously served on the Editorial Board for the Journal of Applied Behavior Analysis for about 20 years.
Bill has published extensively, including on the treatment of repetitive behavior, treating pediatric feeding disorders, examining instructional strategies for play and social skills, and examining predictions of the Behavioral Momentum metaphor. He was named the 2009 American Psychological Association – Division 25 awardee for Enduring Contributions to Applied Behavioral Research (Nate Azrin award) and as the California Association for Behavior Analysis's 2020 Outstanding Contributor. Bill is also a past-President of the Association of Professional Behavior Analysts and the Berkshire Association for Behavior Analysis and Therapy. In addition to providing voluntary service to CASP, Bill has also volunteered for Autism Speaks, state governmental agencies overseeing services for individuals with developmental disorders, and a number of behavior analytic organizations.
Dr. Ahearn has also delivered courses in behavior analysis at Temple University, Northeastern University, Regis College, and Western New England University.