Simple Fractal
Information Management Technology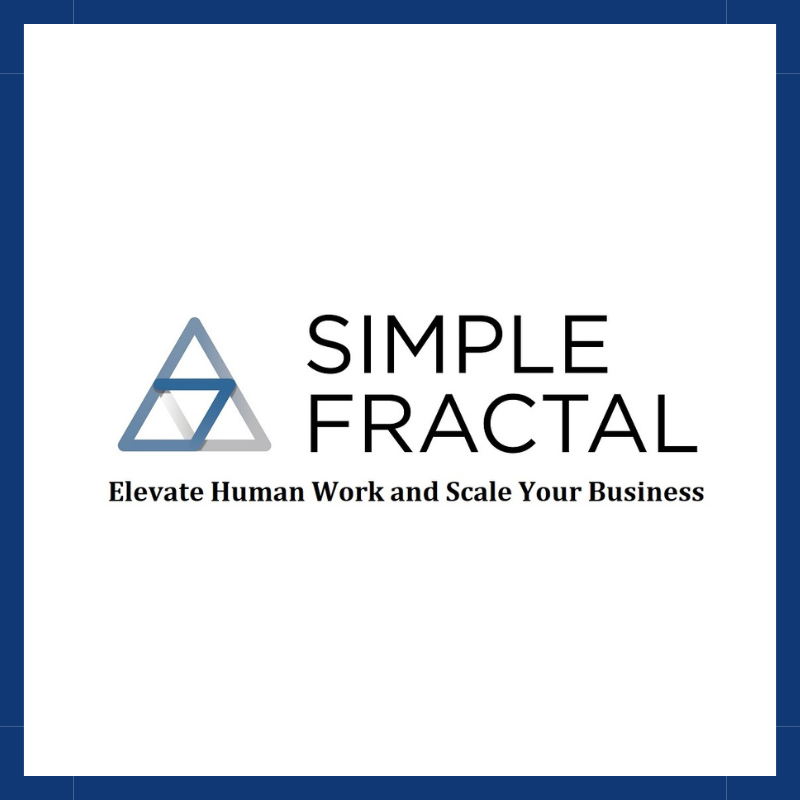 Simple Fractal has helped ABA providers recover millions of dollars by optimizing revenue and controlling costs through the implementation of software automation/RPA "bots". These bots are autonomously performing a wide range of tedious, manual processes, including:
Compliance – note auditing, checking for overlaps, break compliance, etc.
RCM processes – bill scrubbing, claim generation, payment posting, school billing, and patient responsibility invoicing/collection.
Systems integration – integrating applications with common ABA EHRs/tools such as CentralReach, Salesforce, Kareo, Rethink, and others.
Staff notifications – unconverted appointments, expiring authorizations, etc.
And much more
By automating your most tedious chores, you can streamline administration as well as optimize employee morale, productivity, and retention by allowing them to focus on their most creative, fulfilling tasks. For a case study of the value we've provided to another ABA provider, please see here.
Would you like to learn more about Simple Fractal?
Representative CASP Member Organizations Served
Acorn Health, Autism Learning Partners, Learn Behavioral
CASP Member Discount Offered?
Yes, 20% off your first automation. 
Contact Us