Chrissy Barosky, BCBA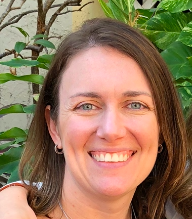 Chrissy Barosky started her career in the field of education and developmental disabilities in 2005. After becoming a BCBA in 2008 Chrissy worked as a special education teacher, provided school consultation services, and eventually ended up in the field of autism services. Chrissy is currently the Chief Clinical Officer at Bierman ABA where she oversees all clinical operations and training. Her areas of expertise include verbal behavior and early language acquisition, organizational behavior management, and precision teaching.
Chrissy received her bachelor's degree from Northeastern University, master's degree from Columbia University, and working on her doctorate from Simmons University. In addition to her work at Bierman, Chrissy is also adjunct faculty at Simmons University and Endicott College where she teaches courses in advanced ABA methodology, verbal behavior, and OBM. In her spare time, Chrissy enjoys spending time with her husband, son, and puppy, doing anything that involves being outside and listening to live music.